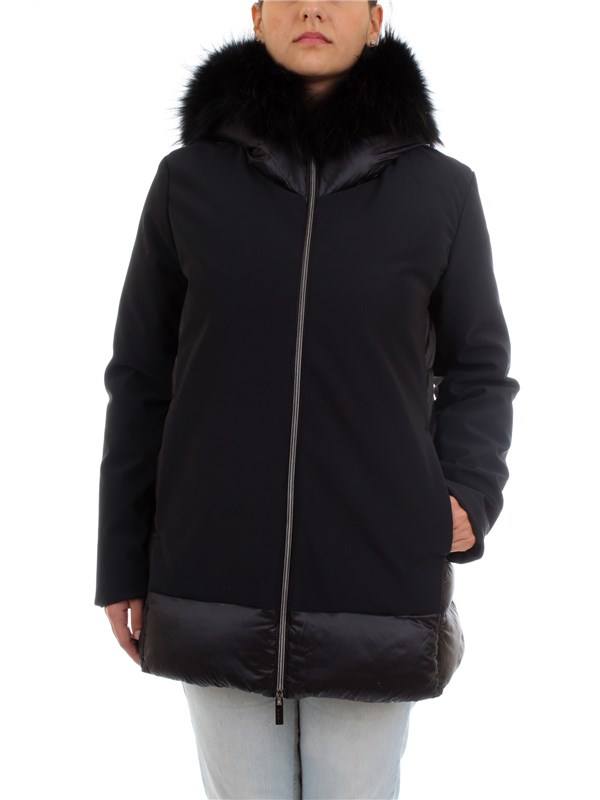 RRD
Duvet Woman
Item:

W18538FT

Colour:

Black

Materials:

Polyamide-Elastan

Season:

Fall/Winter



This garment is made from a fabric designed with the exclusive RRD "Holistic Technology 3" method,
which guarantees the product's functionality, style and uniqueness thanks to the three components that constitute its structure:

the super-matt polyamide/Lycra® shell (165g/m2, 80% polyamide and 20% elastane) is combined with an elastic,
breathable, waterproof and windproof polyurethane membrane that guarantees a 5000 mm water column.
The stretch fleece inside ensures warmth and ease of movement.
Its "clean", crease-free look conceals its super-elasticity:

It can be adapted to any type of clothing, enhancing the shape of the body and improving freedom of movement.
The duck down padding and sealed seams on the upper section give the garment added warmth, comfort and water resistance.
The hood is edged with real fur.